New Zealand Plant Collection
We have put together a collection of plants, native to New Zealand. Hardy throughout most of the UK, providing evergreen, all year round colour and foliage interest.
---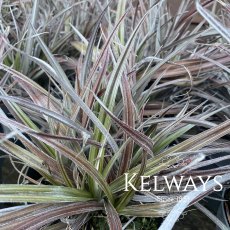 Astelia Red Shadow
Red Shadow is a tender, clump-forming, evergreen perennial with upright to arching, linear, maroon to bronze-green leaves and long-stalked panicles of white flowers in summer.